'Neverwinter' game news
The next Neverwinter Module/Expansion, 'Curse of Icewind Dale' launches today-






Chris
Greetings all,
I haven't had much time to play Neverwinter (and I haven't unlocked enough of the campaigns to visit the new 'Gated" Icewind Dale portion of the game.)
But I did visit to participate in the 1 year anniversary event, and the Celebration of Lliira (4th of July) event.
Set in the Forgotten realms, it's always neat to run into iconic characters -
At the one year event, I was able to hang out with Elminster and help him with short Harper missions
And this weekend, they have lot of Firework related things and activities at the
Celebration of Lliira (4th of July) event.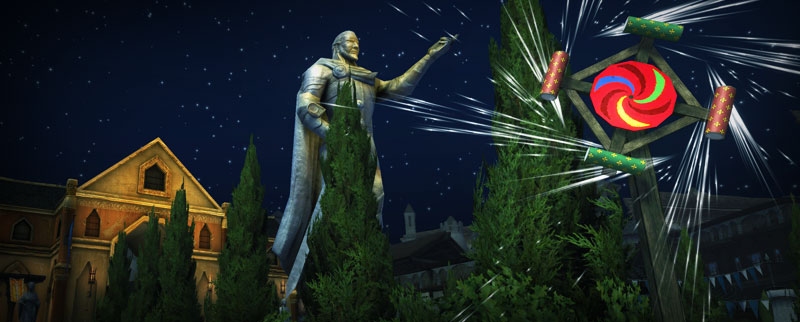 While I don't have enough time to devote to it, it's still a very fun game (and a nice change of pace from Star Trek Online)
Chris
On the Dragon Shard, unless they already put the instances together.

Greetings all,
During downtime today I decided to play a bit of Neverwinter.
Because I have been listening to RA Salvatore audio books on Drizzt Do'Urden on my work commute, I decided to make a new Neverwinter character on the Dragon Shard, a Dark Elf Hunter Ranger!
The Hunter Ranger class was a new addition to the game that came with Module 2 [The Shadowmantle expansion]
(They have another new character class, the Scourge Warlock coming with the Module 4 expansion due mid August.
In the expansion, the Dragon theme looks to be very cool, and it looks like they are updating some existing higher level zones with new/updated dragons!
Neverwinter: Tyranny of Dragons - Official Announce Gameplay Trailer
Anyway, so far the Hunter Ranger class is a fantastic mix of melee and ranged combat. (I certainly wish my rogue could equip a bow and do high damage like this from range!)
I love the way the arrows stick through my enemies!
Chris
PS:> Though, I think my Hunter Ranger currently dresses a bit like Wonder Woman-
Hey all,
While it's not free to everyone in the game, they announced that they are going to sell packs that will allow players the options to play Dragonborn characters in Neverwinter, and they look pretty cool.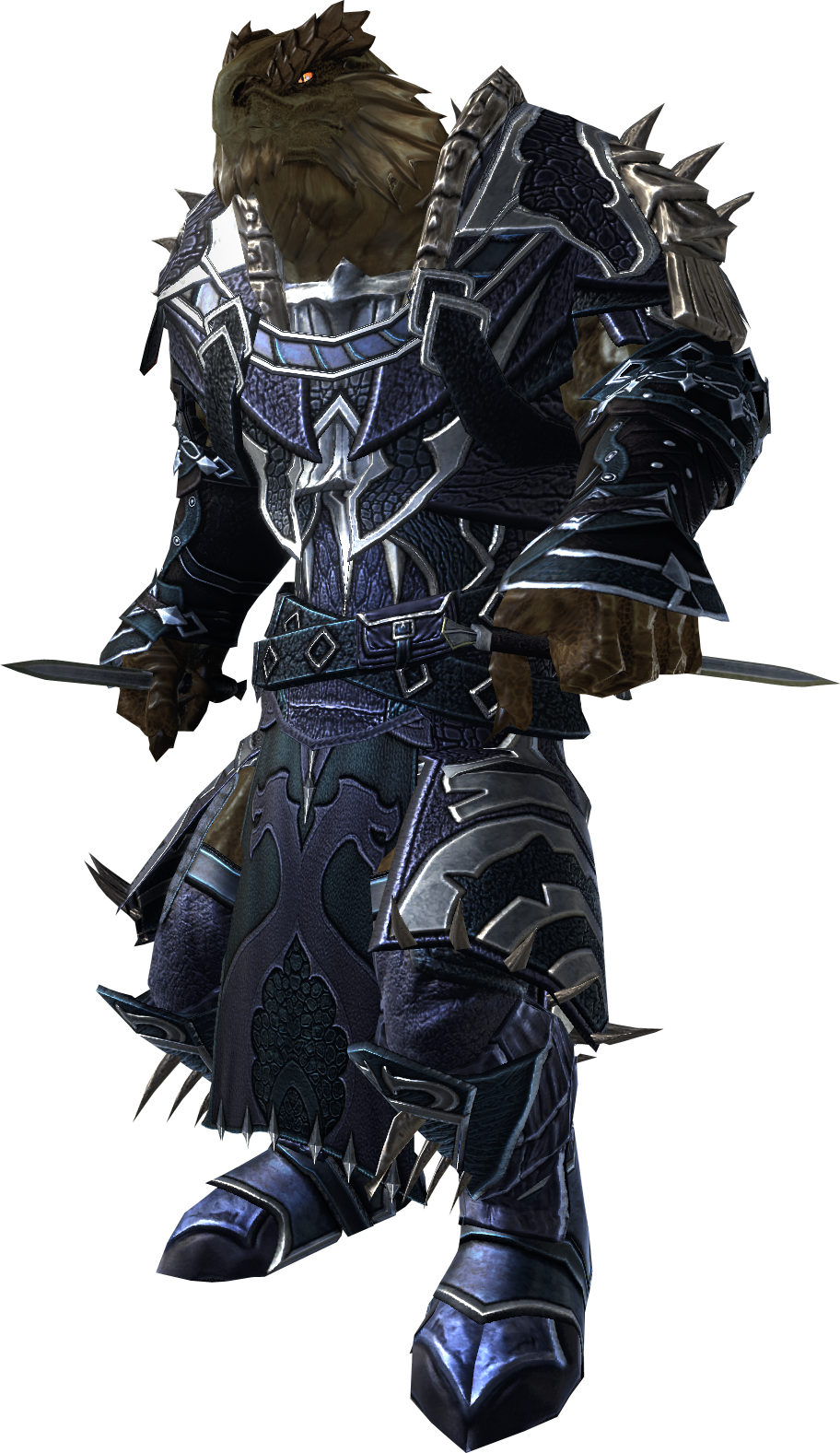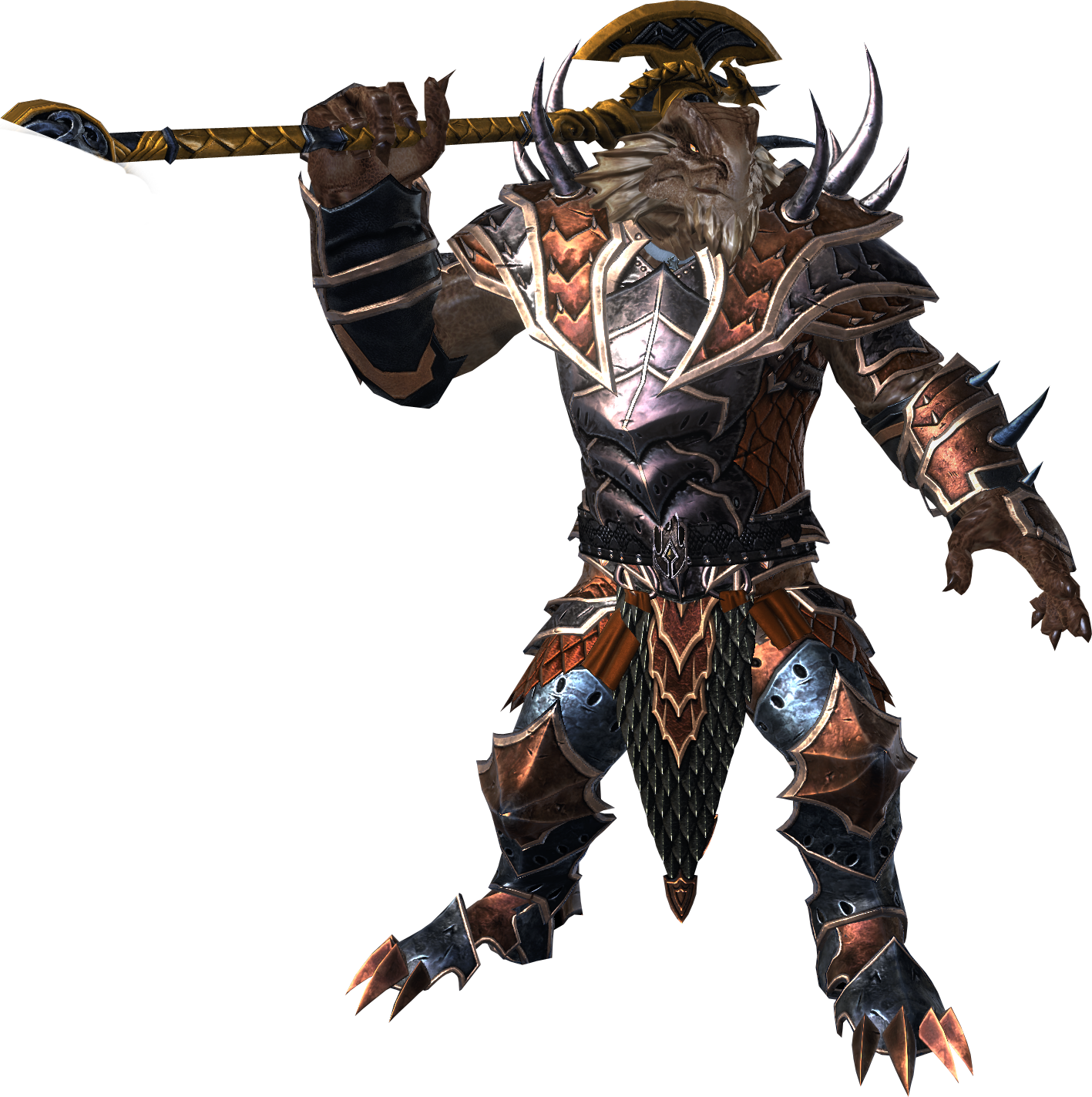 For the first time in Neverwinter, play as a Dragonborn! Children of Io, the great dragon-god, the dragonborn are a steadfast and honorable people who have thrown off the shackles of their former dragon masters.
But what I think is even cooler is this; as it would be neat to have this in Star Trek Online!
Race Change Token
What good is unlocking Dragonborn if your existing characters can't come along for the ride? Be born anew with a Race Change Token! Using this token will allow you to change the race of an existing character, while keeping their level and all the riches they've acquired along the way. This item can only be used once per account.
Wouldn't that be great if you wanted to buy a race in STO like Joined Trill, Aenar, or maybe Ferasan, but just wanted to change your existing character instead of starting from scratch?
Or perhaps you made an Alien character back in the day so you could play a Romulan, but now want to change them into a real Romulan?
(Which I guess is more complicated, and probably can't be done, because of the ships that you would have had access to.)
If they made a hirogen race for STO, and you could change your fed or kdf to be a fed hirogen, or a kdf hirogen, I bet folks would be into that. (Matt, I'm talking to you!)
Anyway, interesting to see if that comes over from it's PWE brother.
(Certainly the Foundry stuff hasn't come over as fast, or as much, as I thought it would.)
Chris
Neverwinter seems like the test bed for a lot of concepts to bring over to STO (especially weird considering the genre), so it would be great to see this in STO in time. I did this in WoW a couple of times, and even did a faction change!
Faction changes would be exceptionally cool
but they would have to work out the faction equivalent ship, and all 3 factions need that (well, they don't need it, but for something like that to work it would have to be).
Hey all,

They have a new trailer for the next Neverwinter Module that shows many of the new features of the new content.

Looks mighty-




Greetings all,
   I was up late last night, and decided for a change of pace to play a bit of Neverwinter-  
There is a new event called "The Siege of Neverwinter Event" where they have updated Protector's enclave to show some of the buildings are burning, and it looks like a war is on, as the NPCs are wearing bandages, and have arrows coming out of their armor.  (As an award for participating in the event, you can get outfits to look like that yourself!)
I was able to help defend a wall where the Cult of the dragon had broken through, and then helped slay their mighty dragon!
As a reward, I was able to get a Neverember Guard Archer companion, and I named her Birgette Silverbow (after the famed archer from the Wheel of Time!)
Anyhow, it is a fun event, and lasts till Thursday, so if you like to dabble in Neverwinter like me, you might want to check it out!
(Here is the new companion, standing with some of the 'wounded' uniforms you can pickup for your characters.)
Chris
PS : Update, they have a trailer out for the next Module, Rise of Tiamat, and the trailer covers some of the Siege:
Greetings all,
  Now that I finished my Mirror Universe runs, I decided to check in on Neverwinter, since it's a big week for them with
Rise of Tiamat
launching tomorrow!
In the culmination of the Season of Dragons,

Rise of Tiamat

follows the events of the fourth Neverwinter module – Tyranny of Dragons – and the Siege of Neverwinter event. Starting today, adventurers will venture to the Well of Dragons, a new adventure zone that has been ransacked by the Cult of the Dragon. With the resurrection of Tiamat from the Nine Hells looming over the world of Faerûn, adventurers must band together to battle one of Dungeons & Dragons most fearsome villains

Also, they are re-running
Respen's Marvelous Game
(which is normally run April Fools week,) where your character is magically transformed into a miniature, and you get to run around on a table top, watching out for dice, as a super sized group of players, and a DM, are describing what is happening while you fight D&D monster minis in two short adventures.
My rogue looked pretty sharp as a mini!
http://www.arcgames.com/en/games/neverwi...e-now-live
Hi Chris,

Just started playing NW. Any pointers for a noob like me.
Users browsing this thread: 1 Guest(s)