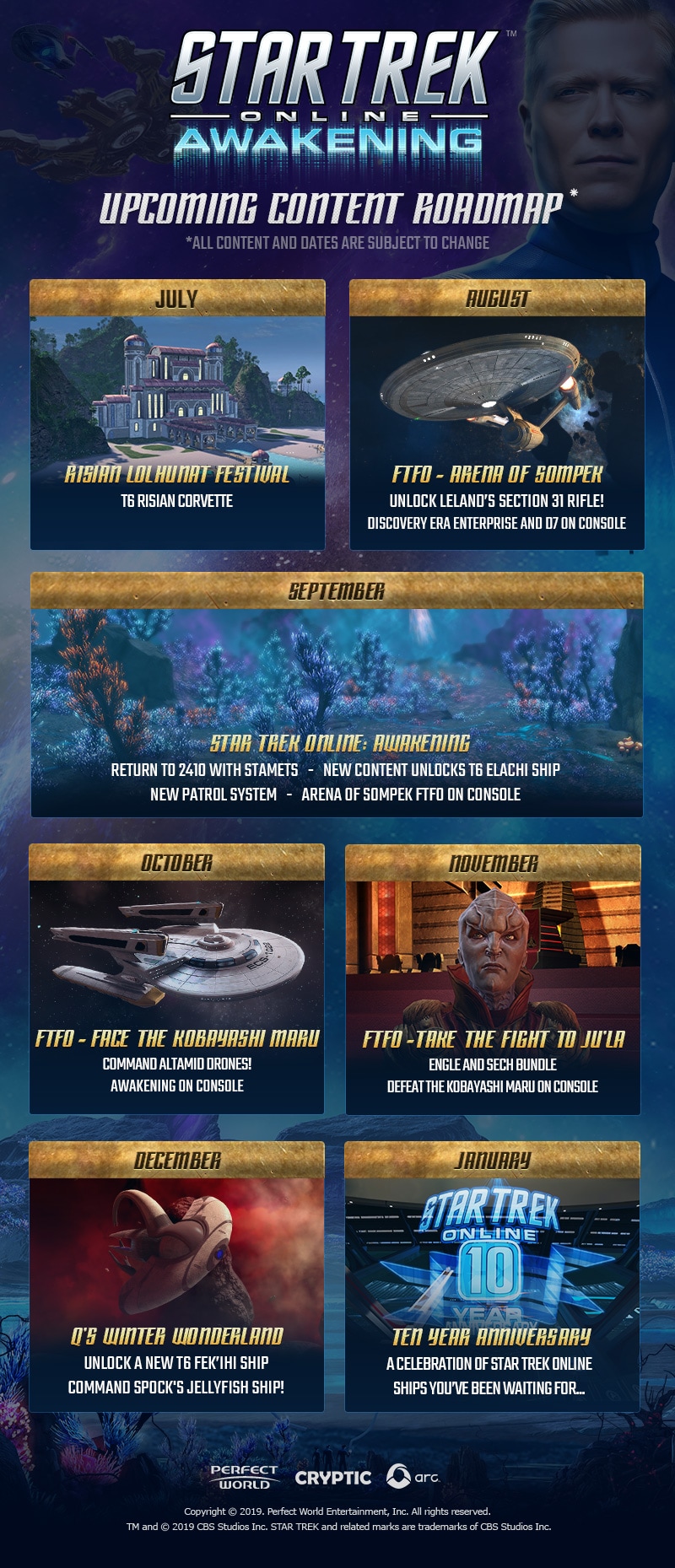 Announced earlier at STLV, Awakening is the last installment to the disco arc before the creation team shifts all gears into creating content for the premiere of Picard.... one thing I'm unclear on is the involvement of the elachi now having a homeworld... if I recall correctly, I thought they were a bio-engineered species created by the iconians (like the bluegills) out of a fungus much like the spores that create zombie insects in real life... scratching my head on that bit, but if there's a ship to gain from it, I'm in!
Sompek and Kobayashi Maru are back again, hoping they'll allow for more c-store coupon credits as featured TFOs
Looks like the Fek'ihri have taken the place of the Breen Fleet being fully upgraded to T6 for the Wonderland event.
The jellyfish finally arrives in-game! No indication yet if it is going to be an easy C-Store or Lobi purchase or a lucky R&D gambling ship...
And finally we reach 10 years of STO! The line of "A celebration of STO ships you've been waiting for" is very... Cryptic ;P There's a couple possibilities this could be- like perhaps instead of just a single ship to grind for, there could be a choice of ships to go after or even a bundle of new T6 versions of low-level ships that have yet to get any love in upgrades before they go to regular sale in the store (like what got for the dyson ships).