Greetings all,
   They have announced the next expansion, The Maze Engine, which continues on the story started in the Underdark.
   Some great improvements to the Mount system-  You can ride the mount you like the look of, with the speed of your purple mount, and the power of one of your other mounts.
   Mixing and matching is cool!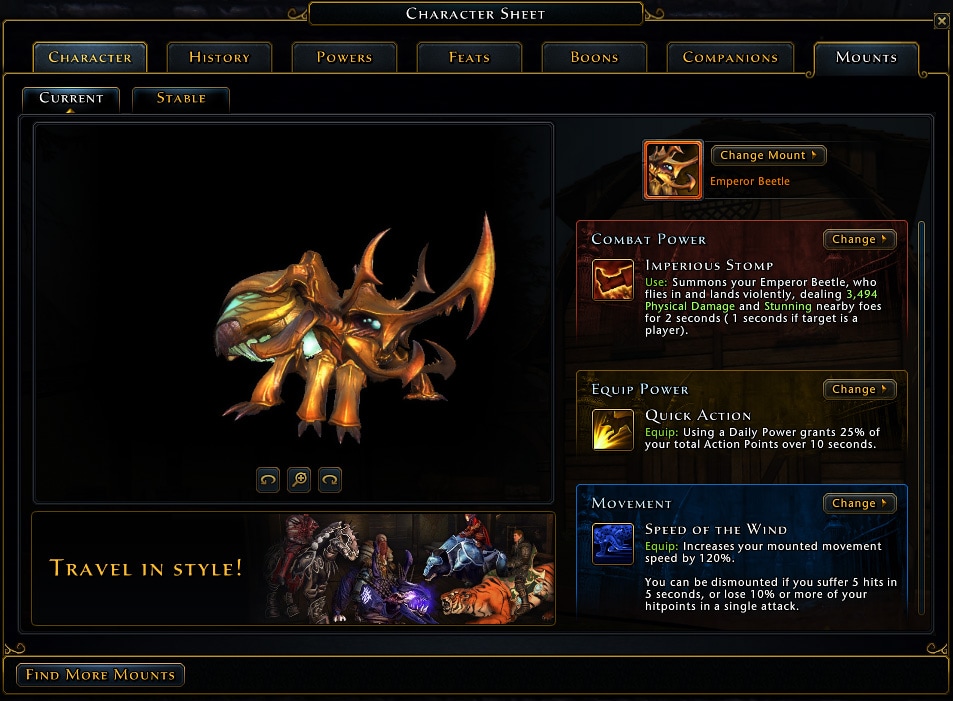 https://www.arcgames.com/en/games/neverw...il/9773703
I can't wait to get that Bag space back moving my mounts to the stable.  (And I only have 7 mounts, I'm sure there are many players with alot more!)
Chris